(Full Event Details) CALL INTO THE ZONING ADMINISTRATOR HEARING!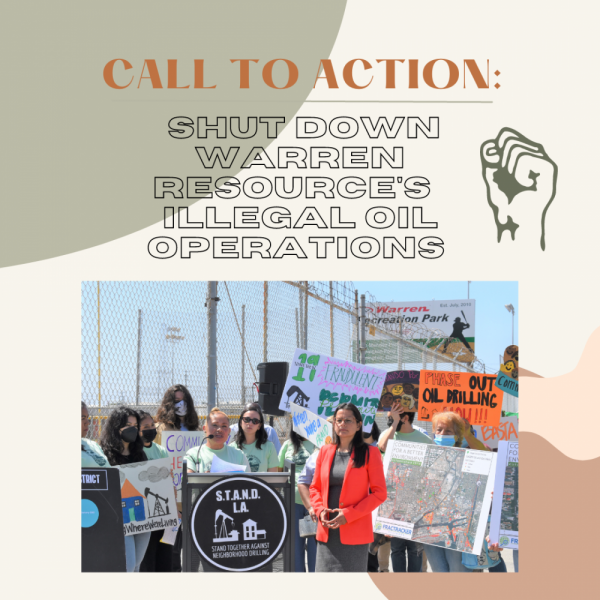 We call on the Los Angeles Zoning Administrator (Z.A.), and the city of Los Angeles to prioritize community health and safety by enforcing the law against Warren Resources, one of Wilmington's biggest polluters. Warren Resources, an oil company operating in the Wilmington Neighborhood of Los Angeles, operates hundreds of wells near community and adjacent to a little league baseball field. Warren was issued an Order to Comply in 2022 for conducting unpermitted oil drilling operations in violation of the Municipal Code, because it lacked City approval.
They misrepresented information in their oil drilling applications to CALGEM (State agency) in violation of LA Municipal Code… to keep their profits growing while their neighbors' health continued to bare the impacts of their selfish decisions.
WARREN RESOURCES YOU ARE A FRAUD!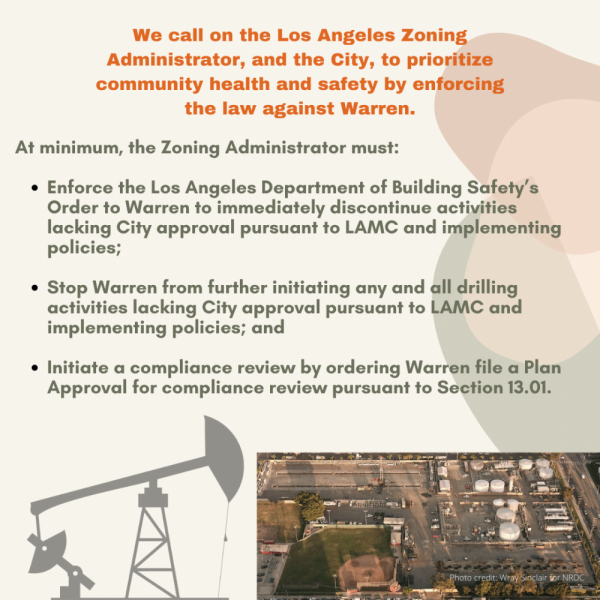 Support by calling into the Zoning Administrator hearing tomorrow at 10am to provide public comment after the presentations. ZOOM LINK https://planning-lacity-org.zoom.us/j/84699393620
Or call in: 669-900-9128 Meeting ID: 846 9939 3920 Passcode: 542056
Tell the Z.A. you oppose Warren's appeal of their order to comply, their disregard of city law and indifference to polluting the community, and urge them to prioritize the health and safety of their constituents. They do not have the right to drill indefinitely.