Youth for Environmental Justice (YouthEJ)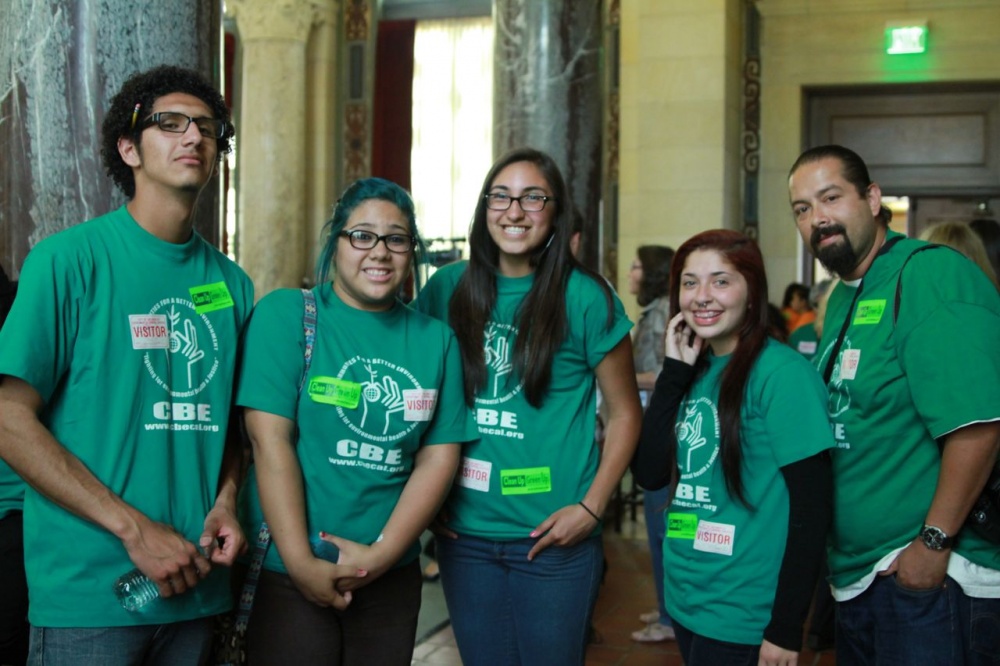 One of the unique components of CBE is our youth program. Since 1997, Youth for Environmental Justice (Youth EJ) has been organizing youth in Southeast Los Angeles around the issues of environmental and social justice. Our YEJ program has since expanded to Wilmington and Richmond. Youth EJ is committed to empower youth to take action to transform conditions in predominantly low-income communities of color.  It does this through consciousness raising, organizing, and leadership development.
Youth for Environmental Justice has Youth Action Clubs that meet at lunch in Huntington Park High School, South Gate High School, South East High School, Linda Marquez High School, Bell High School, Port of Los Angeles High School, Banning High School, Richmond High School, and De Anza High School.
United Residents of South East LA (URSELA)
URSELA is the South East LA adult community component of CBE. URSELA is comprised of concerned residents of Huntington Park, South Gate, Bell, Maywood, and unicorporated Los Angeles County. URSELA works on different environmental issues in the surrounding communities, ranging from environmental propositions during the electoral process and fighting polluters to environmental health policy on a regional and statewide level.
URSELA meets almost every Wednesday from 6:00pm-8:00pm at our Huntington Park office. For more information, contact Xugo Lujan.