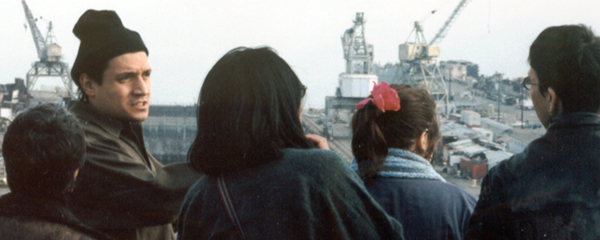 Through toxic tours, CBE increases public awareness of the low-income communities of color that are most directly impacted by multiple sources of toxics and pollution. The tours include visits to oil refineries, ports, metal recycling facilities and other sources that are linked to asthma, birth defects and cancer. You will hear personal stories of local residents struggling to hold industry and government officials accountable for toxic pollution in their neighborhoods. Click here to read a feature article in the Huntington Post regarding our Toxic Tours.
If you are interested in joining a tour, please inquire with the contact person listed below. Prices and availability vary by group size, tour location and duration. Spaces are limited so you are encouraged to sign up early.
CBE can also provide additional tours to school groups or other large groups for a fee, to cover expenses. If you are interested, please contact the staff person below. Click the player to view a portion of a past Toxic Tour.
For reservations and information:
Southern California Toxic Tours
Northern California Toxic Tours