HUNTINGTON PARK LIVES WITH POLLUTION
Turning Brown into Green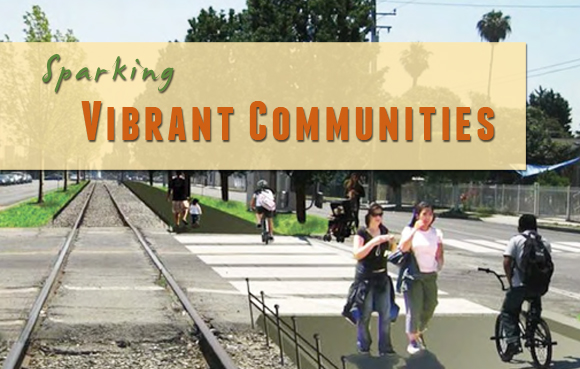 Huntington Park is 6.5 miles south of downtown Los Angeles in the smoggy LA Basin, and residents also inhale fumes from the industrial town of Vernon right next door. But air pollution is not the only environmental problem—Huntington Park is the site of several "brownfields," abandoned or underused land previously used for heavy manufacturing and other industry that may still be contaminated by industrial chemicals.
But that is changing. With funding from the federal Environmental Protection Agency and in partnership with Huntington Park, CBE and local residents have begun the visioning phase for a 110-acre brownfield area in the northwestern corner of Huntington Park to transform it from a blighted landscape of vacant lots and pollution into a sustainable mixed-use area that supports environmental health as well as a healthy local economy.  View the factsheet. View our implementation plan here.
CBE is partnering with the City of Huntington Park and the California Environmental Justice Alliance on the Brown to Green project. Center for Public Environmental Oversight, Center for Creative Land Recycling, EPA region 9, and Cal/EPA's Department of Toxic Substances Control have provided invaluable technical support and information to support this project.
From Vision to Planning and Strategy
CBE has taken a lead in supporting a community vision of what the Huntington Park brownfield should be.
At a visioning forum in the Huntington Park High School cafeteria, innovative urban planner James Rojas invited community members to construct models their idea of a revitalized Huntington Park community using recycled objects.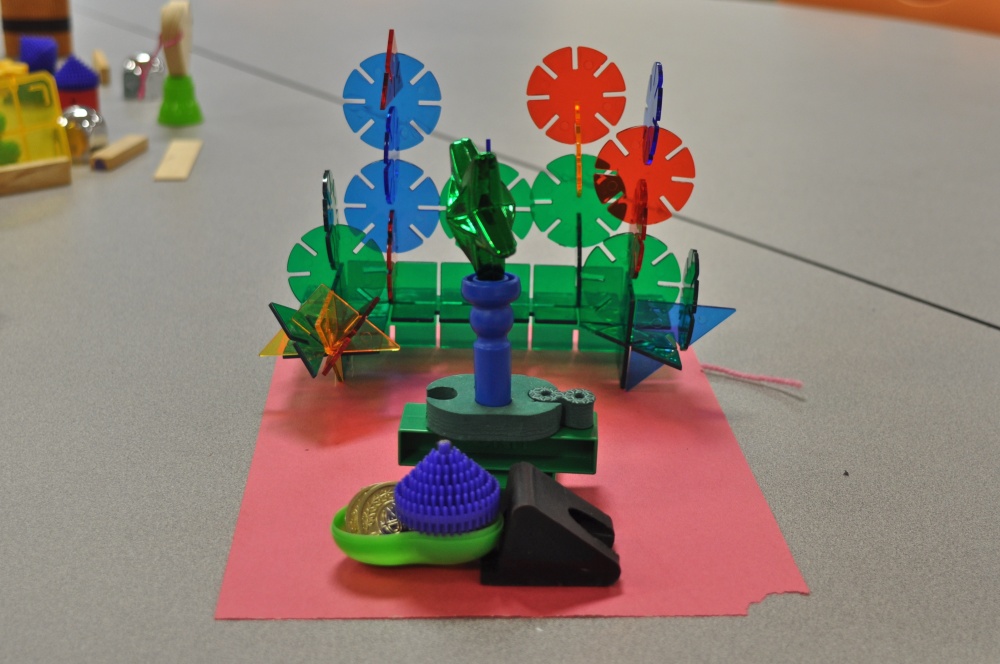 Popsicle sticks, corks and curlers became wind turbines, brightly-colored plastic discs created a solar-panel factory. A successful Brown to Green development shaped by the community's vision in Huntington Park will not only have a positive effect for residents there—it could set the stage as a redevelopment model for other brownfields sites in the Los Angeles County.
For more information on the Brown to Green campaign contact Bahram Fazeli.
Neighbors Oppose Central Metal Recycling Facility Expansion
CBE is fighting the proposed expansion of a metals recycling facility in Huntington Park. Neighbors have reported bad odors, metallic taste in mouth, loud noises, intense vibrations, and severe truck traffic from this facility. Government investigations found many violations, including illegal storage of hazardous waste, contaminated soil piles, failure to minimize hazardous and oily runoff, improper electronic and appliance handling, and unpermitted expansion of operations. See CBE Fact Sheet on the previously held Scoping Hearing.  Stay tuned for the Draft Environmental Impact Report of this proposed major expansion.
Getting the Lead Out of Huntington Park
Huntington Park was incorporated in 1906—which means many of its homes were built before 1978, the year the federal government banned the use of lead-based paint. Low-income children living in older housing are most at risk for lead paint exposure. Children's developing bodies and nervous systems are extremely vulnerable to the life-long effects of lead exposure, which can cause symptoms that range from hyper-activity and irritability to delayed learning, hearing loss—and at higher levels, even death.  Read the research detailing the health impacts of lead exposure on children.
In 2009, CBE, in partnership with the City of Huntington Park and the Los Angeles Community Legal Center (LACLC), and with support from the U.S Department of Housing and Urban Development, launched its Indoor Lead Abatement Project and Lead Rehabilitation Program. Through this program, CBE conducts outreach and education to residents with small children (or children who visit) in 105 Huntington Park residences.
CBE also signs up qualified low-income tenants and homeowners to receive lead paint abatement. The very first person contacted by CBE's organizers was a person who was concerned about her granddaughter's exposure. The family got involved and the lead was remediated—plus CBE helped connect them with a local home improvement grant and a low-interest loan to remodel the house and make it safer.