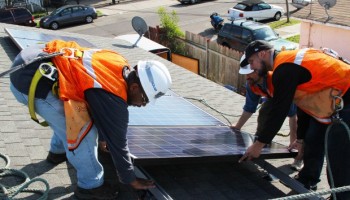 (Photo Courtesy of City of Richmond, Richmond Build Program)
PG&E's Power Charge Indifference Adjustment (PCIA) fee is billed monthly and based on electricity usage. This fee covers the cost of energy bought by PG&E before a customer is enrolled in a Community Choice energy program. Essentially, this charge requires that customers pay for energy that they will never use. Therefore, if you leave PG&E to join Community Choice Energy and get cleaner renewable energy than you get charged a fee.
What is Community Choice?
Community Choice energy is an alternative to the old corporate utility monopoly like PG&E, that empowers cities and counties to pool electricity customers to form a local power agency. Communities can then provide clean power to local customers by purchasing renewable energy on the open market or by building local clean energy jobs. Utility companies like PG&E rely on electricity from dirty and carbon-intensive sources that cause climate change, while Community Choice programs choose clean, renewable power that benefits locally, rather than to the shareholders of a big energy corporation. 

In the Bay Area, Community Choice service is currently available through Marin Clean Energy (MCE). Sonoma Clean Power (SCP) launched enrollments in 2014.
For example, Marin Clean Energy (MCE) provides 50% and 100% Renewable and 100% Local Solar to customers in the following cities: City of Richmond, City of Belvedere, City of Benicia, Town of Corte Madera Sloan Bailey, Town of El Cerrito, Town of Fairfax, City of Larkspur, County of Marin, City of Mill Valley, County of Napa, City of Novato, City of Richmond, Town of Ross, Town of San Anselmo, City of San Pablo, City of San Rafael, City of Sausalito and the Town of Tiburon.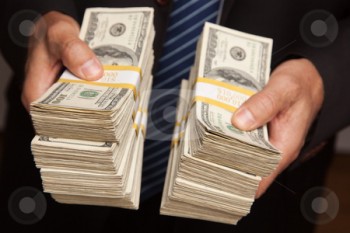 In 2015, MCE estimates all of its customers will pay $19.3 million in PCIA exit fees to PG&E. A typical MCE household in the City of Richmond will pay about $70 in fees to PG&E every year.
This money could stay in customer's pockets or could go toward putting more local solar panels on homes and schools.
In the Bay Area, Alameda County, City of San Pablo and other cities and counties are joining the clean energy and Community Choice movement.
We need to come together to change California's energy policies to not allow PG&E, the only Investor-Owned Utility in California to impose these fees on low-income and clean energy customers.
Resources:
CBE and MCE March 24, 2015 press release on PG&E Excessive Charges