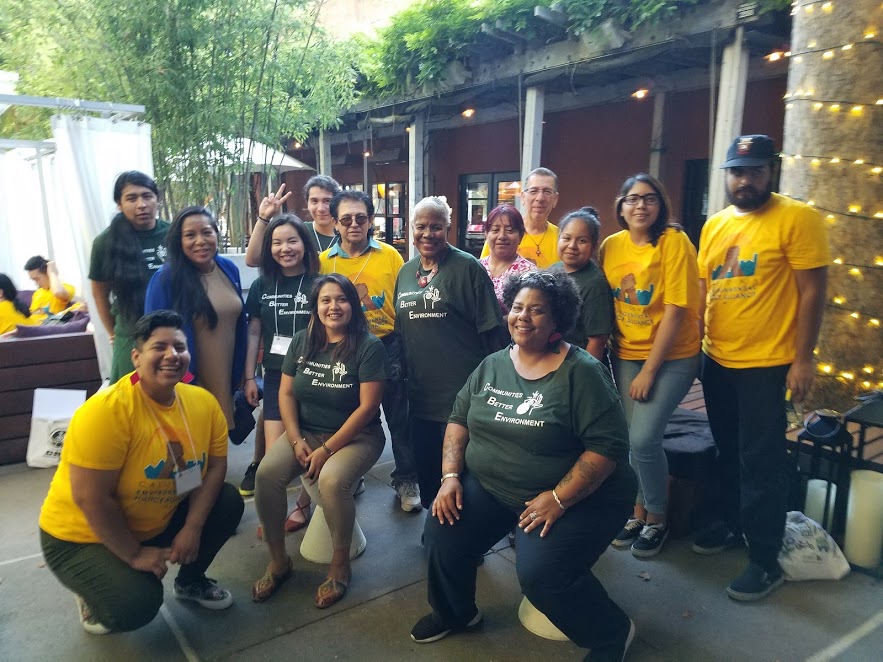 By: Cesar Fragoso, CBE East Oakland Intern and Resident Leader
This past Tuesday the CBE family made a trip to Sacramento for the 6th Annual CEJA Congreso. We set off to lobby for some of the many Environmental Justice priorities that are currently on CEJA's agenda, which I find extremely important as well. We met all our CEJA peers at the Sacramento Main Library, where we were fed and introduced to CEJA's first ever Executive Director Gladys Limon, a former CBE lawyer . I was so glad to see someone from CBE be the one to lead our statewide coalition forward.
In the agenda we had four different EJ workshop planned simultaneously to which I chose to go to "Alternative Economies: People, Community, & Cooperation", not an easy choice considering they all sounded important. The other three workshops were "Environmental Justice and Cap and Trade: Understanding AB 398, Strategizing for the Future", "Immigrant Justice and Environmental Justice", and "We are Here to Stay: Environmental Justice and Fighting Back Against Gentrification and Displacement" respectively. Half way through our day we then proceeded to lunch. As we helped ourselves to some food CEJA presented the 2017's  Environmental Justice Leadership Awards to   Tifanei Ressl- Moyer for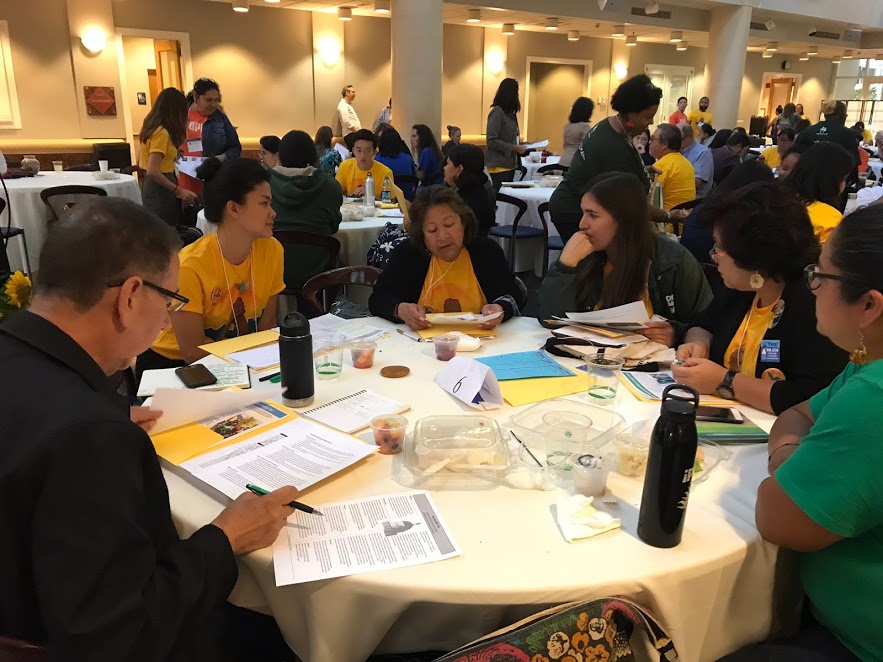 For the remainder of the day we split out into teams to give our representatives a visit. I was assigned to the group set to meet with Bay Area representatives. Inside the Capitol we were able to speak with some assembly and senate members about some of CEJA's priority bills  such as AB 523, SB 774, and SB 623 . Talking to representatives about our priority bills was surprisingly a learning experience for my peers, for most of them it was the first time doing this kind of organizing activity. For others who had previously participated such as me it was a bit more familiar. It was a good thing we received prior training to make our meetings as proactive as possible since they only lasted about 30 minutes.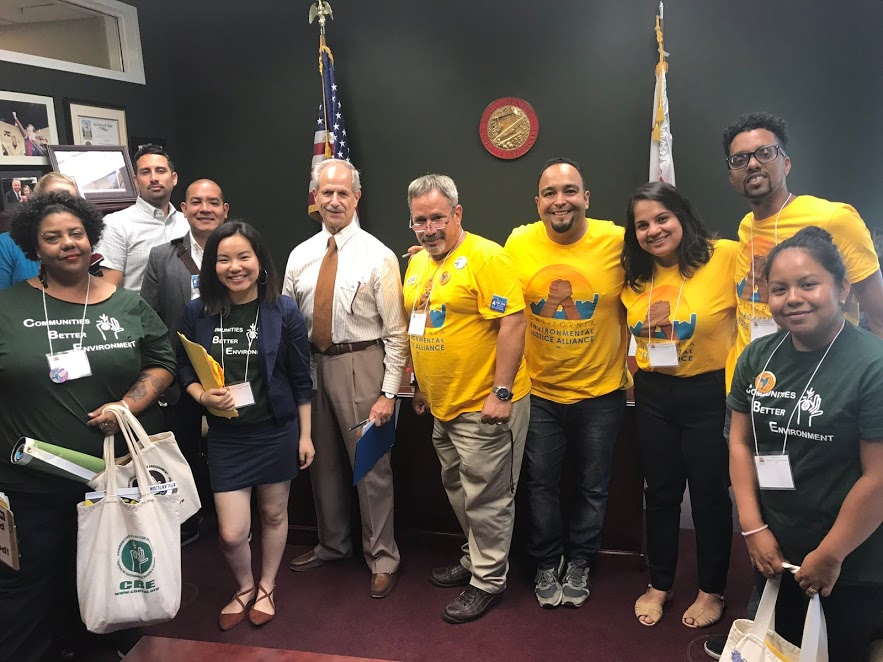 After all that action we got to take a group picture with our CEJA peers and also enjoy a Tahitian dance performance talented youth keeping culture alive. We ended up in the nearby Cafeteria 15L f or an evening mixer to which all the representatives we visited were cordially invited. As we mingled the night away, networking and getting to know our CEJA peers from across California in a more personal way, the exhaustion of the trip was making itself apparent. We took one last glimpse of the City as we crossed the iconic yellow bridge on our way back home. And much like the EJ fight, the road to the bay is a long one. We can safely add another successful learning and leadership building experience to our list of actions as we fight for a healthier and environmentally just California for all.