Offices
–
Huntington Park, CA
Address: 6325 Pacific Blvd. Ste 300; Huntington Park, CA 90255
Telephone: (323) 826-9771
Fax Line: (323) 588-7079
Conference Room: ext. 118
(In alphabetical order by first name)
Director of Research and Policy – ext. 100
Bahram Fazeli is Director of Research and Policy for CBE. For the past 15 years at CBE, he has managed a number of research, policy, and planning projects and has worked closely with CBE community members, organizers and attorneys, providing technical assistance for various campaigns and projects. Bahram has served on many advisory groups including those at the US Environmental Protection Agency, the California Air Resources Board, and the South Coast Air Quality Management District. He has also been guest speaker at various universities and schools and a panelist at numerous conferences. Working with CBE staff and academic partners from different disciplines on collaborative projects, Bahram has authored, coauthored, and contributed to reports, articles, and academic papers covering wide range of topics. He attended UCLA for his undergraduate and graduate training in Environmental Studies and Urban Planning. In his spare time, he enjoys spending time with his family, walking by the Pacific Ocean, and reading poetry.
---
Executive Director – ext. 105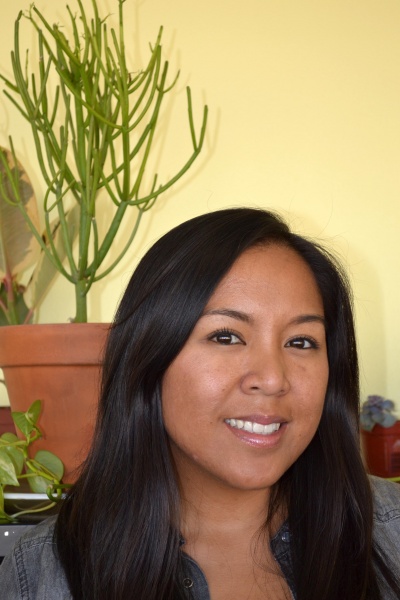 "As a daughter of Pilipino immigrants, I saw my parents were afraid to teach their children their own dialect. As I learned my history, I understood the struggles in the Philippines and in the US as rooted in the same oppressive system that puts humanity in ecological crisis. We must work for the survival of the future of the earth and our people."
Darryl Molina Sarmiento is the Southern California Program Director for CBE. Before she became Program Director, she spent six years as Youth Program Coordinator, and organized youth in the successful campaign to defeat plans to site a polluting power plant in the City of Vernon near downtown Los Angeles. Darryl has served on the board of several environmental justice and youth organizations: the California Fund for Youth Organizing; the Coordinating Council of the Southwest Network for Environmental and Economic Justice (as Co-Chair for the Youth Leadership Development Campaign); and, for Southern Californians for Youth.
Darryl graduated from the University of California at Los Angeles, where she was a student organizer, with a degree in Asian American Studies, and Political Science and Urban Planning minors. She has been a labor organizer with AFSCME 3299, and has done community organizing work with the Pilipino Workers Center of Los Angeles.
---
Youth Program Coordinator  – ext. 107
---
Grassroots Fundraising Organizer
---
Finance Associate – ext. 101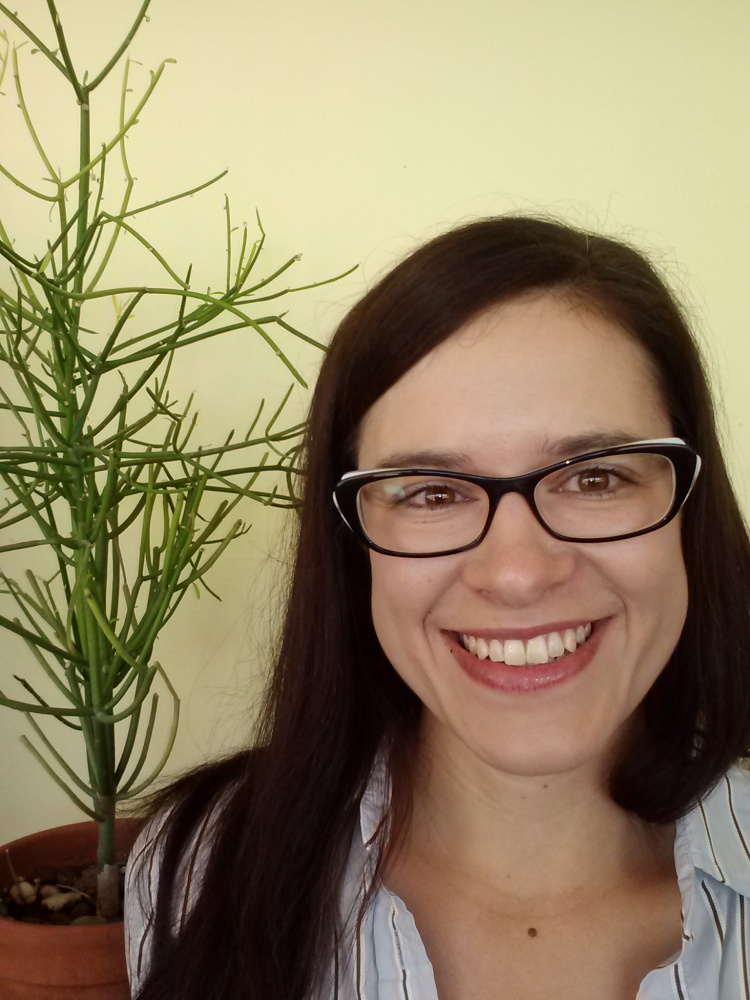 ---
Senior Scientist
"My parents taught us we must pay attention to our world and financial system–that we should work for justice for everybody and a healthy environment. My dad was an engineer who encouraged me in science. My mom was a feisty woman who believed women, regular folks can change the world."
Julia May joined CBE staff in the late 1980s after years in the electronics industry. It was a perfect match for someone who wanted to use her engineering degree to do environmental work. She and her seven siblings grew up in the Detroit area with a strong sense of social justice and parents who had protested during the Depression and raised their kids as vegetarians—unheard of at the time. Julia is moved by CBE's long-term continuity as a magnet for great people doing strategic environmental and justice work, science analysis, public interest law, and skilled grassroots organizing. She has worked with CBE and other nonprofits for over two decades.
Julia specializes in technical analysis and policy to clean up oil refineries, power plants, and other industrial pollution, and on expanding clean, alternative energy. She loves working with organizers, community members and youth identifying emissions, impacts and clean-up options. Julia also loves getting her hands dirty in the garden, and has very eclectic musical interests.
---
Youth Organizer – ext. 102
---
Development Director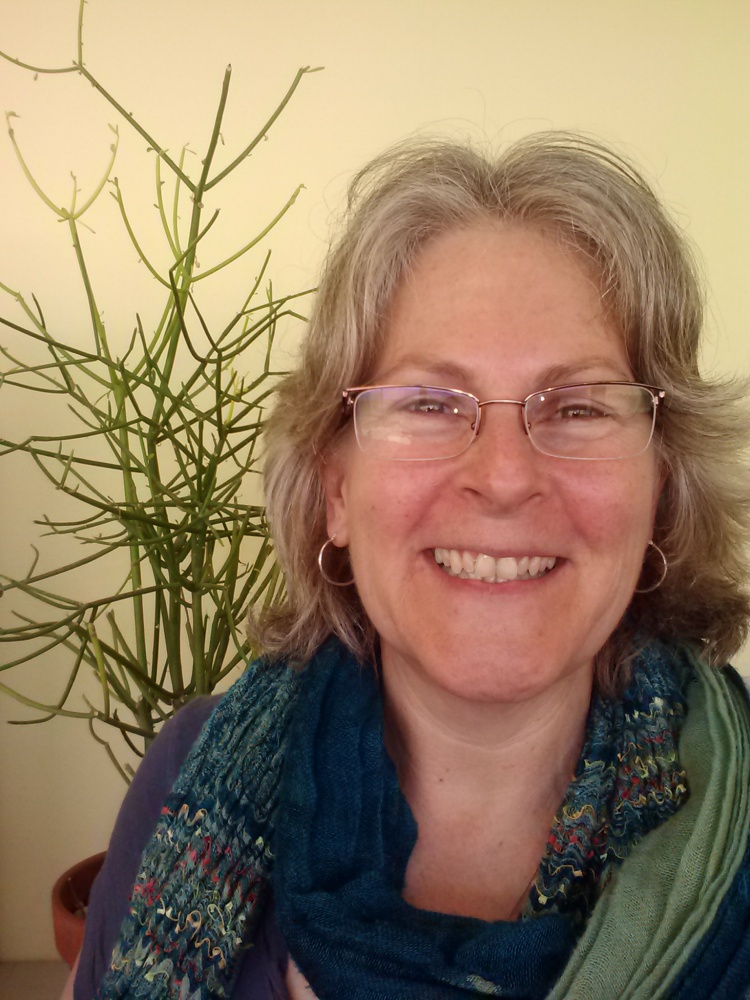 "All of my volunteer and professional experience led me in the direction of CBE. I feel honored to be part of such an amazing team at this particular moment in the growth of the EJ movement."
Melissa has 20 years of experience in development with environmental justice, immigrant services, youth organizing, youth development, women's health/environmental health, educational, and LGBT organizations in California. She served as Development Director for the Lavender Youth Recreation and Information Center (LYRIC), for Youth Together, and for the English Center. Melissa joined CBE in January 2013.
Melissa also has extensive community experience, including volunteer work as an organizer in the SF Bay Area LGBTQ community. She is a graduate of the Multicultural Alliance, a 2-year professional development program of the Association of Fundraising Professionals. She served on the Board of Directors for the Harvey Milk Institute and on the Organizing Committee for the first two Raising Change: A Social Justice Fundraising Conferences (now called Money for Our Movements). For over ten years, she coordinated Women in Development, a peer-advising network of LGBTQ women in the SF Bay Area. Tapping into skills gained when she was an educator in California and Japan, Melissa has trained many fundraisers through courses, workshops and presentations at the Harvey Milk Institute, Horizons Foundation, the Development Executives Roundtable, Fundraising Day and the Raising Change conference.
---
Southern California Program Director– ext. 112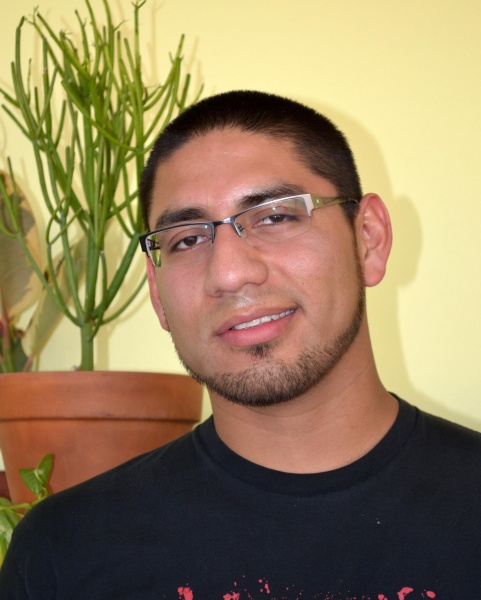 "Youth for Environmental Justice gave me the tools and space to challenge and create in my own community, but most importantly, it proved to me that 'Youth are the leaders of today not just tomorrow.' I am excited to have the opportunity to work as the Youth Organizer in Wilmington because I strive to offer a similar if not better space than the one that welcomed me 12 years ago."
Milton Hernandez Nimatuj is Maya-Cakchiquel, born in Guatemala and rooted in Southeast Los Angeles. He was 16 in 2000 when he became involved in environmental justice work with CBE's youth program (Youth EJ) as part of the successful organizing effort to defeat the proposed power plant, Nueva Azalea, in South Gate, in southeast Los Angeles County. That campaign, along with involvement in conferences, workshops, actions and presentations, developed Milton's sense of his own empowerment as an activist and organizer.
CBE/Youth EJ allowed Milton to grow as and interact with a variety of people and movements. He became active with Wise Up!, an immigrant youth group that helped pass AB540 (now a California state law), which allows undocumented students to pay in-state tuition at public California colleges. Milton also helped establish Qteam, a queer and transgender youth of color collective that creates change through multi-issue organizing. As youth coordinator at the Southern California Library, he developed curriculum for high school students about south L.A. history, community issues and organizing efforts.
---
Community Organizer – ext. 120
---
Grants Manager – ext 115
---
Civic Engagement Coordinator – ext. 113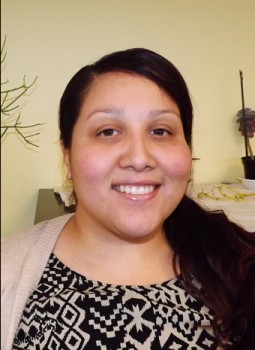 "My name means "of the forest" when I learned this- it was as if I became complete. My love for the outdoors and nature came full circle. I made a promise to do what I can do to protect Mother Earth."
Sylvia graduated from San Francisco State University with her BA in Political Science and a Minor in Women Gender Studies; she focused her education in the areas of nonprofit administration and social movements. While living in Oakland, she worked at Peace Action West with the Outreach Team and Membership Department. At CBE Sylvia works to increase the commitment of our members, build CBE's relationship with our supporters, coordinates special events and develops a fundraising plan of action.
Before Sylvia transitioned into CBE she was organizing canvass and phone bank teams to mobilize voters to the voting booths with Goundworks Campaigns. She was able to talk to voters in her own neighborhood and hear the issues they were most concerned with. Sylvia decided to take a stand and lend her voice to her fellow Wilmington residents- she was elected as a board member on the Wilmington Neighborhood Council in 2012 and is part of the Land Use Planning and Gateway Beautification Committees. As a founding member of the revamp of United Wilmington Youth Foundation and a core organizer for the Wilmington based colectiva Mujeres Unidas, Sylvia organizes grassroots community events and develops grassroots fundraising strategies. When she has spare time she enjoys a nice hike exploring trails, riding her bike, and talking politics.
---
Wilmington, CA
Address: 113 E. Anaheim Street, Wilmington, CA 90744
Telephone: (323) 826-9771
Fax Line: (310) 952-4924
 (In alphabetical order by first name)
Community Organizer – (310) 952-9097
"To help people evolve from being passive and inactive into concerned individuals who feel the responsibility to participate in the fight for environmental justice rewards my spirit, and it helps me to continue the long and hard struggle to fight for our planet."
Alicia fled the civil war in El Salvador in 1980. Trying to cross the border, she and her siblings were deported several times to Mexico and, after being mistreated by INS agents, they were deported back to El Salvador. After they finally made it to the US, Alicia became involved in educating Americans about the human rights abuses by the government of El Salvador and to end the US military aid. Despite her "illegal" status she debated the then INS director, and then US Assistant Secretary of State Elliott Abrams. She appeared in numerous media outlets including 60 Minutes with Mike Wallace. She was co-founder and director of El Rescate, the first social and legal aid program for Central American refugees in Los Angeles.
Alicia transitioned into environmental organizing in the campaign to make Texaco accountable for their pollution in Wilmington CA and in the Ecuador rainforest. Her work at CBE since 1995 has included successfully organizing against "La Montana" as well as several other campaigns and opening the first CBE pilot office in Huntington Park. More recently, she was featured in a column by Steve Lopez of the LA Times as well as in its Spanish Hoy edition for her work on Prop 23. She currently works in the Clean Up Green Up campaign to address the cumulative impact of multiple sources of pollution in Wilmington, CA. Alicia got a BA in interdisciplinary studies from Cal State Dominguez Hills. She has three children.
---
Youth Organizer – (310) 952-9097
---
East Oakland, CA
Telephone: (510) 302-0430
Fax Line: (510) 302-0437
(In alphabetical order by first name)
East Oakland Community Organizer – ext. 10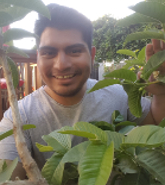 Ernesto Jose Arevalo was born and raised in Oakland. He has been interested in environmental issues from a very young age and graduated with a B.S. in Environmental Policy Analysis and Planning from UC Davis. After graduating, Ernesto wanted to work to improve his local environment and he joined Communities for a Better Environment (CBE) in East Oakland as a resident leader and volunteer in 2015. Ernesto created a curriculum to engage Oakland residents in the planning process through community visioning activities. Shortly after, he became the CARE (Climate Adaptation and Resiliency Enhancement) Coordinator for CBE in Richmond and Wilmington and focused on engaging vulnerable communities in climate adaptation and resiliency efforts. As the CARE Coordinator, Ernesto participated in panels at the California Adaptation Forum and the National Adaptation Forum centered on bringing environmental justice and equity to adaptation planning and presented feedback provided by residents from previous CARE advisory meetings. Currently, Ernesto is the East Oakland Community Organizer for CBE and continues to fight for a vision of planning that includes community at the table and as part of decision-making.
---
East Oakland Community Organizer – ext. 24
"When we walk like (we are rushing), we print anxiety and sorrow on the earth. We have to walk in a way that we only print peace and serenity on the earth… Be aware of the contact between your feet and the earth. Walk as if you are kissing the earth with your feet."
― Thich Nhat Hanh
Esther is an Oakland Native, parent of three and has been involved in her community since the early 2000's and began being very active after an unfortunate injury and was further unemployed. Since then she began volunteering with local organizations in her neighborhood, contributing her time and efforts to educate front lines community of Black, Brown, Indigenous, People of Color and empower them to get them involved.
After joining Communities for a Better Environment (CBE) for a toxic tour in her neighborhood where she lived for over 20 years, she became a member and a Health & Justice advocate and ACTIVIST for the Built, Natural, Social Environments. "Stop Pollution and Just Transition" (already). Who says, it's knowing and changing oneself for a healthy, positive change in the world we need, #EJ4ALL! Esther has been involved in different capacities in her city and holds the seat on HOPE's Steering Committee as the Built Environment – Neighborhood Planning Group and has been contributing her time and efforts to HOPE Collaborative since 2012. She also worked for and partnered with Acta Non Verba: Youth Urban Farm Project (ANV), Alliance of Californians for Community Empowerment (ACCE), and East Oakland Building Healthy Communities (EOBHC). She is involved in much more collaboratives and coalitions such as the OSNI Community Planning Leaders and Oakland United Coalition to include community involvement and continuous participation in development and policy in Oakland for a healthy development for Oakland Natives.
One of Esther's projects, "Changing OUR Grounds", was implemented in 2012-13 on her block in East Oakland, a project with Urban Releaf, to develop the untouched areas in Oakland by planting trees in the Elmhurst neighborhood. Thich Nhat Hanh is one of her inspirations and one of Esther's many favorite quotes would be, "My actions are my only true belongings" -TNH
---
East Oakland Community Intern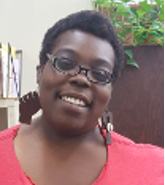 "Before CBE, I used to think that environmental justice was just for tree huggers. After taking a toxic tour in my East Oakland community, I quickly realized that a fight for the environment was a fight for people. Fighting for mother Earth was also a fight for her most vulnerable children- poor black, brown and indigenous communities of color".
Angela is a Bay Area and frontline community native. Before joining CBE, Angela was a community correspondent with Oakland Voices, a community journalism project with The Oakland Tribune where she wrote about issues in East Oakland from the perspective of a community member. Angela first became active within the Black Lives Matter movement in 2014, where she began to realize the power of people who are united for a purpose. She has since transitioned to environmental justice because she feels it not only encompasses the fight for black communities and black equity but it advocates for other oppressed people and our collective home.
---
East Oakland Community Intern

Hello, my name is Cesar Jesus Fragoso and I am the East Oakland Intern. I help out with all of the various campaigns going on in CBE. I got involved with CBE when they were conducting an air monitoring study that involved a DIY bucket brigade. From there on I started getting more involved with them and soon came to a realization that I need Environmental Justice as part of my life. I am directly affected by injustices happening right in my community such as illegal dumping and living next to the I-880 freeway. All of my family now has some form of respiratory complication that has resulted from the disinvestment in our health and safety from the city. My family are fighters and thus we will not stand by while all this injustices are in full force so we stand up for ourselves and resist. Change starts with us and we can only hope that it inspires change in others towards a bright future with the health of people and our environment as the foundation of this fight.
---
Richmond, CA
Address: 120 Broadway, Suite 2 | Richmond, CA 94804
Telephone: (510) 302-0430
Fax Line: (510) 302-0437
Conference Room: ext. 20
(In alphabetical order by first name)
Richmond Community Organizer – Cell: (510) 282-5363
Andrés Soto is a Richmond, California raised advocate for social justice who for more than 30 years has engaged in struggles for civil rights, educational rights, immigrants rights and environmental justice. Andrés has also been on the front lines of the battles for gun control, youth violence prevention, elimination of police brutality and creating the Progressive Movement in Richmond, California. He is a founding member of the Richmond Progressive Alliance.
Andrés has been active in stopping various Crude By Rail projects here in the Bay Area, worked on the campaign to get the Bay Area Air Quality Management District to adopt the first in the nation "Refinery Green House Gas Emissions Cap" and led CBE's first ever 501(c)4 campaigns, CBE Action, in Richmond and Benicia in 2016.
Currently a resident of Benicia, Andrés is also a working musician in the Bay Area and has played his Saxophones around the world. Andrés is also a proud father of two sons and is enjoying grandfatherhood with his four grandchildren."
---
Senior Scientist – ext. 19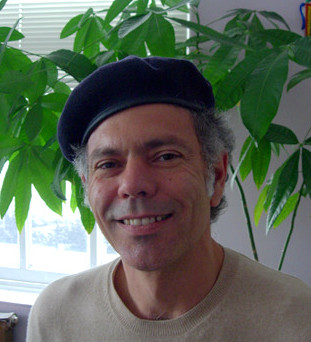 Greg has extensive environmental science and policy experience, and expertise in the fields of industrial investigation, pollution prevention engineering, energy system planning and exposure assessment. In his 30 years with CBE he has led research in campaigns on water quality, air quality and food chain contamination; participated in pollution prevention audits of more than 100 industrial facilities; and, authored or co-authored 20 major scientific publications including CBE reports and formal peer reviewed work. He serves as an expert for CBE and other community-based groups and nonprofits on pollution prevention and sustainable energy projects in the oil and electricity sectors. Greg is committed to community participation in environmental science.
---
Staff Researcher – ext. 17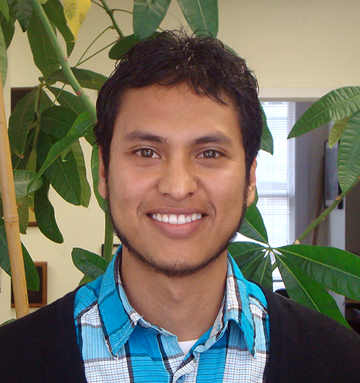 José was born in Michoacán, Mexico, at age 11 he migrated to the United States to reunite with his family. His early bond with nature nurtured a strong commitment to environmental equity, leading him to acquire a degree in Environmental Science from UC Berkeley. Having experienced divestment and living in polluted environments has refined his values to continue empowering communities. For over ten years José has empowered residents to build upon their leadership, expertise, and each other to reduce environmental impacts and achieve environmental and social justice. In 2016, he transitioned from his East Oakland Organizer role with Communities for a Better Environment (CBE) to support CBE's just transition, land use and air quality work, as a researcher in Richmond and East Oakland, respectively. As a researcher, José continues making an impact in the lives of real people. Uplifting and supporting the vision to achieve a regenerative economy, one that puts people at the center, and transforms overburden areas into healthy thriving communities.
---
Richmond Youth Organizer – ext.14

"My acceptance and move to UC Santa Cruz was a culture shock. I had always lived in predominantly immigrant and Latinx communities, so moving to a white affluent city was an eye-opener. I struggled with the move so began working in Watsonville, CA where there was a stronger Latinx and immigrant community. The different neighborhoods I lived in or worked at in LA and Watsonville were all impacted by environmental injustices. I've always been grounded with the environment and nature, denormalizing the environmental racism helped guide me towards being an activist for environmental justice, because everyone deserves the right to live, work, and play in healthy communities."
Laura is a queer first-generation Latina born in Los Angeles to Mexican-immigrant parents with three older brothers. She graduated from the University of California- Santa Cruz with a B.A. in Environmental Studies and Art. Some of her previous experience includes volunteering and canvassing for Planned Parenthood, mentoring and tutoring young immigrants in Watsonville, CA, improving transportation for students and workers at UCSC, and coordinating a social media campaign, with Physicians for Social Responsibility, that highlights the health impacts caused by climate change. Currently, she is the Youth Organizer for Communities for a Better Environment in Richmond, CA. She works alongside young people in building political education, expanding civic engagement, fighting environmental injustices, and moving towards a Just Transition.
Outside of CBE, Laura sits on the Richmond Progressive Alliance's Steering Committee where she focuses on youth engagement and environmental justice. In her spare time, she enjoys hiking and learning about her Mexica roots by embroidering, painting, and drawing Aztec deities.
---
Northern California Grant Writer – ext. 12
---
Youth Organizing Intern
---
Staff Attorney – ext. 18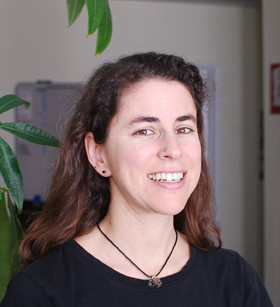 "I went to law school because I knew the system was broken. It was there that I first met community members fighting for environmental justice in Southeast LA, working to move a toxic waste transfer facility, working to move La Montana, working to make a livable world. I immediately saw that community empowerment was the way to bring about change, and that environmental laws could play a crucial role. Fifteen years later, I still believe this is the way to bring about a just, sustainable world."
Shana Lazerow is the Chief of Litigation at Communities for a Better Environment. She is committed to providing the legal assistance needed to bring about CBE's vision of empowerment.