(Full Event Details) Become a Member of CBE! ¡Conviértete en miembro de CBE! Join us for our next New Member Orientation on November 17th at 6pm! We will be covering various toxic sites and discussing the resistance happening throughout Southeast LA and Wilmington. We will also discuss how you can join us as a CBE member and beyond!
Join/unete: bit.ly/cbenmo21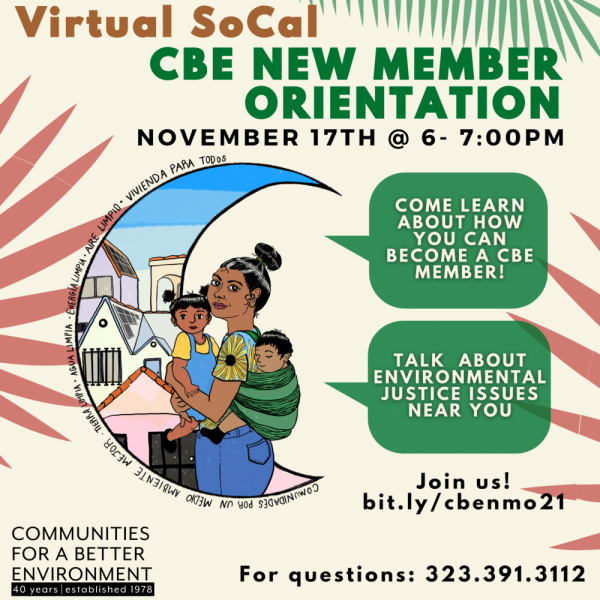 ¡Únase a nosotros en nuestra próxima orientación para nuevos miembros el 17 de noviembre a las 6 pm! Cubriremos varios sitios tóxicos y discutiremos la resistencia que está ocurriendo en todo el sureste de Los Ángeles y Wilmington. ¡Ven a conocer cómo puedes convertirte en miembro de CBE!
For more information/ Para más información: 323.391.3112.