VALERO IN WILMINGTON WITHDRAWS CRUDE-BY-RAIL APPLICATION; CITY OF CARSON VOTES FOR A MORATORIUM ON OIL AND GAS EXTRACTION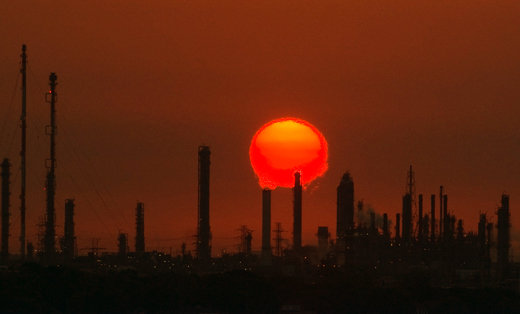 March 24, 2014
By Yana Garcia and Maya Golden-Krasner, CBE staff attorneys
On Friday, we received news from the the South Coast Air Quality Management District (AQMD) that Valero has withdrawn its permit application to AQMD for a rail project that would have brought tar sands, Bakken, and other dirty, dangerous crude oils to its Wilmington refinery.  Valero apparently decided that the economic benefits from the project were not enough for Valero to pursue it.  We hope that other area refineries come to the same realization.
This is great news for our members in Wilmington who have been fighting this project for months!  CBE has pushed AQMD to seriously consider the vast and dangerous implications of the rail spur project by writing letters, and holding meetings with AQMD staff and local government representatives.
CBE is also part of a growing coalition of environmental organizations and community activists who have come together with one call – to fight tar sands in the region.  While the withdrawal of the application for this particular project is good news for us, we remain vigilant, and will be ready if Valero chooses to re-submit or attempt to bring in tar sands by other means, such as pipeline or ship.  We For the time being, we are also freed up to focus on other, similar projects to import dangerous crudes not only to LA and the surrounding areas, but also to the Bay Area.
This news comes on the heels of other great news: Last Tuesday, March 18, the City of Carson voted for an immediate 45-day moratorium on all new oil and gas production while the city staff studies the full scope of the regulatory and land use authority over drilling activities. CBE staff and members, as well as Carson residents and members of other organization testified in support of this moratorium.  In light of the Los Angeles City Council's recent vote to direct the City Attorney's Office to draft regulations on a fracking moratorium throughout LA, we are hopeful that this means that local governments are taking positive steps to protect public health from the harmful impacts of extreme oil activities.
Meanwhile, Occidental Petroleum Corp. has a proposed a plan to drill 200 new wells new wells in the Dominquez Oil Field within Carson. CBE believes this project will degrade air quality and harm the health of those living near the site. CBE staff is currently working on comments to the project's Environmental Impact Report.
Thanks to CBE members, staff and allies for the time and effort put towards fighting these projects.
Si se puede!