(Full Event Details) Our first tenant legal clinic of 2022 is next Wednesday, Jan 19th @ 6PM. 🎉 Come and learn your rights to stay protected in the new year. Did you receive an eviction notice?🚪🔑📝Are you unable to pay your rent due to covid? 😷💰🏠Is your landlord harassing you? 🚪🚫💢As tenant protections keep changing, we are here to answer your questions!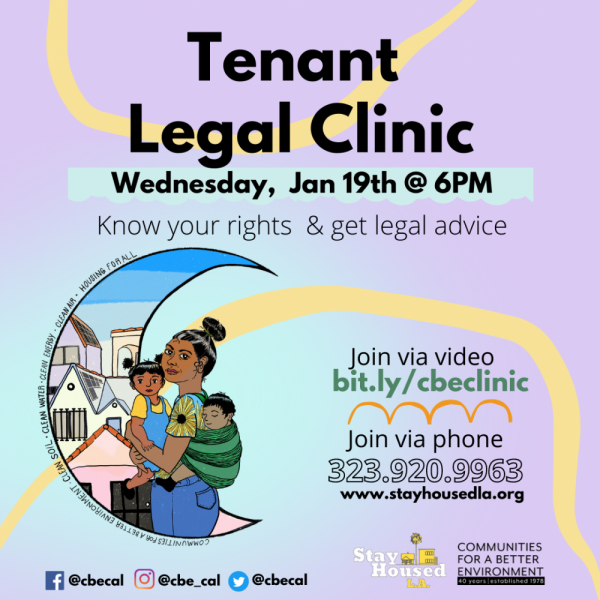 🎊Nuestra primera clínica legal para inquilines de 2022 es el próximo miércoles 19 de enero a las 6 p.m. 🎉 Ven y conoce tus derechos para estar protegido en el nuevo año.¿Recibió un aviso/nota de desalojo?¿No puede pagar la renta debido al covid?¿Su propietario te está acosando?
Como las protecciones para inquilinos siguen cambiando, ¡estamos aquí para responder sus preguntas!