(Full Event Details) Join our Virtual Community Meeting on Friday, January 27, 6:00-8:00pm on zoom! Come and learn about the work that is happening in the community of East Oakland and what we are doing to get us one step closer to environmental justice. Help us keep polluters accountable!
For more information:
Adele Watts- adele@cbecal.org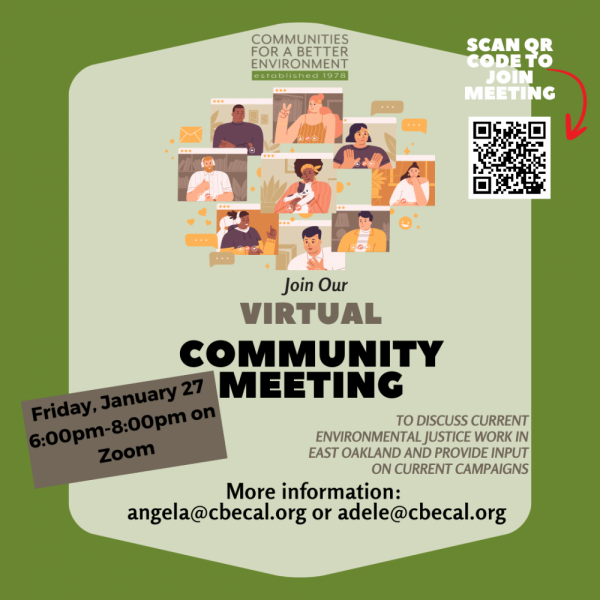 Únase a nuestro Reunión de la Comunidad Virtual el Viernes, 27 de Enero 6:00pm a 8:00pm en Zoom. Venga y conozca el trabajo que se está realizando en la comunidad de East Oakland y lo que estamos haciendo para acercarnos un paso más a la justicia ambiental. ¡Ayúdenos a responsabilizar a los contaminadores!

Más información:
Silvia Guzman – silvia1356guzman@gmail.com