Clean Up, Green Up Campaign in Los Angeles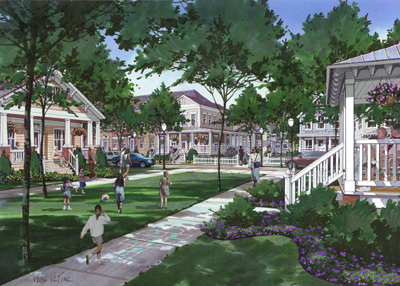 by Alicia Rivera, Community Organizer
CBE is taking big steps to ensure that Clean Up, Green Up (CUGU) moves from a proposal to real city policy. Auto dismantlers, auto repair shops, granite processors, oil refineries and other polluting industries are located next to residential neighborhoods in Boyle Heights, Pacoima, and Wilmington. CUGU will reduce the cumulative health burden brought by these businesses by:
Stepping up enforcement of existing regulations that apply to hours of operation, and excessive noise and traffic
Offering low-interest loans to small and medium-sized businesses to "green up" their businesses and thus reducing pollution
Directing funds toward revitalization projects in of the affected neighborhoods
CBE continues extensive outreach to Wilmington businesses to garner their support for CUGU. As part of this outreach, we partnered with the Liberty Hill Foundation to produce the "Guide to Green," a directory of financial and technical programs for Los Angeles businesses. Despite opposition from the anti-environmental Chamber of Commerce, most small businesses have welcomed the opportunity to operate "cleaner and greener." Also as a result of our efforts, City Councilmember Joe Buscaino is now a strong supporter of CUGU. In the coming months, we plan to hold a major Wilmington business briefing on CUGU.
Recently, the Planning and Land Use Committee of the Los Angeles City Council directed the Planning Department to draft a work plan for implementing CUGU. We expect the proposal to go to the full city council by the end of this year. If it is approved, CUGU will be the first pilot program of its kind in California. It will utilize tools already at the city's disposal to improve quality of life for all Angelenos–especially the residents of Boyle Heights, Pacoima, and Wilmington, whose health has been suffering for too long from the effects of living with pollution.