June 2022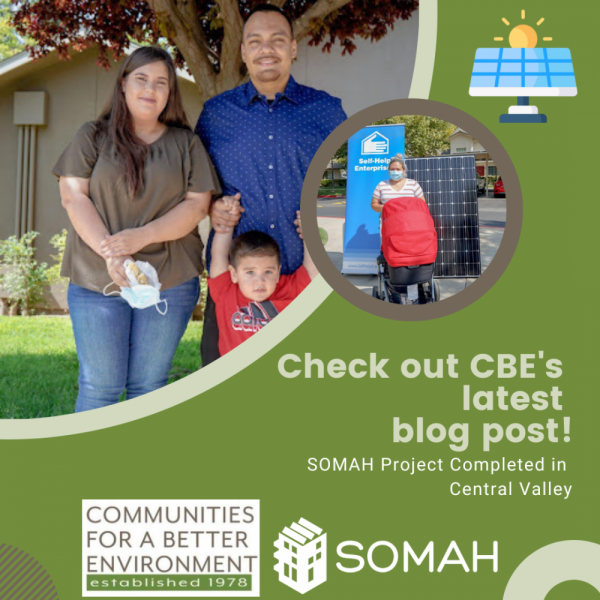 The Solar on Multifamily Affordable Housing (SOMAH) Program addresses the disproportionate energy burden that Californians living in low-income and environmental justice communities encounter. For the multigenerational families of Sand Creek Apartments, a 60-unit multifamily affordable housing community located in Orosi, CA, this resulted in the increasing financial strain of more and more income being spent on energy bills.

To counteract this issue, Self-Help Enterprises (SHE) and Sunrun partnered in April 2020 to bring solar energy to the Sand Creek community via the SOMAH Program. The intention was to deliver long-term sustainable energy solutions and economic relief to those who call Sand Creek Apartments home.

SOMAH Experience
Over 18 months, the Sand Creek community prepared to install the solar energy system through tenant education around the benefits of solar, energy conservation tips and paid job training opportunities. While opportunities are limited, all residents of a participating SOMAH property are automatically eligible to participate in SOMAH's paid job training program, including being a part of the solar installation. This is a part of SOMAH's commitment to local workforce development. Two job trainees assisted in the installation at Sand Creek, including one resident and a trainee from a local job training organization in the Central Valley.

In August 2021, a ribbon-cutting ceremony celebrated the successful installation and permission to operate the 128-kW CEC-AC solar energy system. For residents, this will provide an estimated savings of $50 per month on their energy bills. In addition, SOMAH's third-party evaluator estimates that bill credits from SOMAH's solar energy installations will offset residents' utility bills by 71-91%. Lesly Bucio, a resident of Sand Creek, reflects that although she was unsure of what having solar would mean for her and her family initially, she is now very excited to have them.

"I am a single mother with two children. I work in a warehouse packing peaches seasonally. I feel a lot better having solar and knowing the electric bill will be affordable."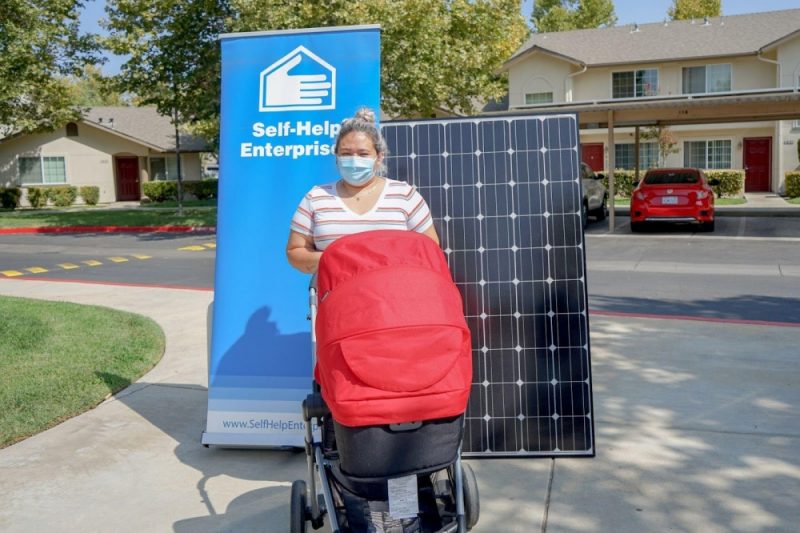 In addition to improving financial security for families, the environmental benefits are also something residents value about having solar panels.

"My family and I think it's great to go green, help the environment, and get the savings," said Christian Vasquez, living at Sand Creek for about five years with his family, including his two-year-old son.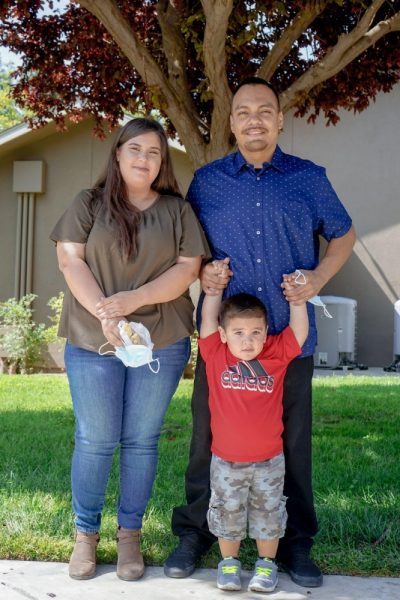 Bringing SOMAH to your community!
If you are a tenant and would like to know if your building qualifies for the Solar on Multifamily Affordable Housing (SOMAH) Program, contact Adele Watts (East Oakland) at adele@cbecal.org or Terez Sanogo (South East Los Angeles) at terez@cbecal.org. If you are a property owner or contractor that would like to bring solar to your community, email contact@CalSOMAH.org or call 858-244-1177 ext. 5.