January 27, 2022 | Alison Hahm & Gissela Chavez
After decades of grassroots organizing, the Los Angeles City Council unanimously voted to phase out oil drilling throughout the City of Los Angeles. Wednesday's vote is the result of tireless community organizing and persistent policy demands by members of the Stand Together Against Neighborhood Drilling coalition based in Los Angeles (STAND-L.A.), including Black Women for Wellness, Communities for a Better Environment (CBE), Esperanza Community Housing Corporation, Holman United Methodist Church, Physicians for Social Responsibility-Los Angeles, Redeemer Community Partnership, and Strategic Concepts in Organizing and Policy-Los Angeles with critical support from Liberty Hill Foundation, the Center for Biological Diversity, Natural Resources Defense Council, Sierra Club and too many others to name. From South L.A. to Wilmington, local residents' hopeful calls for City of L.A. leaders to prioritize community health and safety are finally being heeded.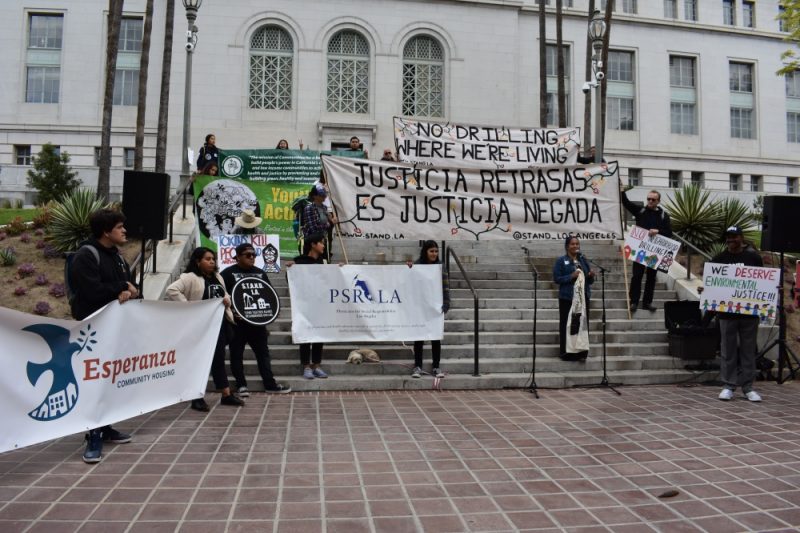 L.A.'s frontline residents began organizing a decade ago to claim their right to clean air, water, and soil. Community members were tired of local government disregarding the fact that over 200,000 people live within 2,500 feet of an active oil well in the City of L.A. Neighborhood oil drilling sites, sometimes a few feet from schoolyards and homes, greatly increase and compound a slew of toxic emissions such as crystalline silica, methanol, hydrochloric acid, 2-butoxy ethanol, hydrofluoric acid, formaldehyde, aluminum oxide, glutaral/pentanedial, xylene, isopropanol, ethylbenzene, naphthalene, and likely many other chemicals which are unknown due to industrial trade secret protections—allowing oil operators to dodge responsibility for the health and safety impacts associated with these chemicals. Yes, you read that correctly, some of the chemicals oil operators use are intellectual property and considered commercially valuable because they are a secret. As a result, these confidential chemical formulas are extremely difficult to trace, making it challenging to prove the environmental and health effects they cause.

Exhaustive studies and community-based research have established that living in proximity to oil wells is linked to severe health and safety hazards such as asthma, miscarriages, and cancer. Because approximately 72 percent of people living near oil and gas drilling in Los Angeles are people of color, communities of color have been disproportionately saddled with negative health and safety impacts associated with oil drilling. Oil drilling operations are not incidentally concentrated in Black and brown communities—this is the result of a legacy of racist land use decisions such as redlining, racial covenants, and fast-tracked permit approvals.
For Ashley Hernandez, "It's not a question of if I will get sick, but when I will get sick." Ashley, a CBE youth organizer and Wilmington resident, lives across the street from one of the highest producing oil fields in the City of L.A. Ashley is all too familiar with the nosebleeds and migraines brought on by oil drilling operations. Though vulnerable, Ashley shared that she and her fellow Wilmington community members "have the will to dream and fight against the toxic practices of the oil industry."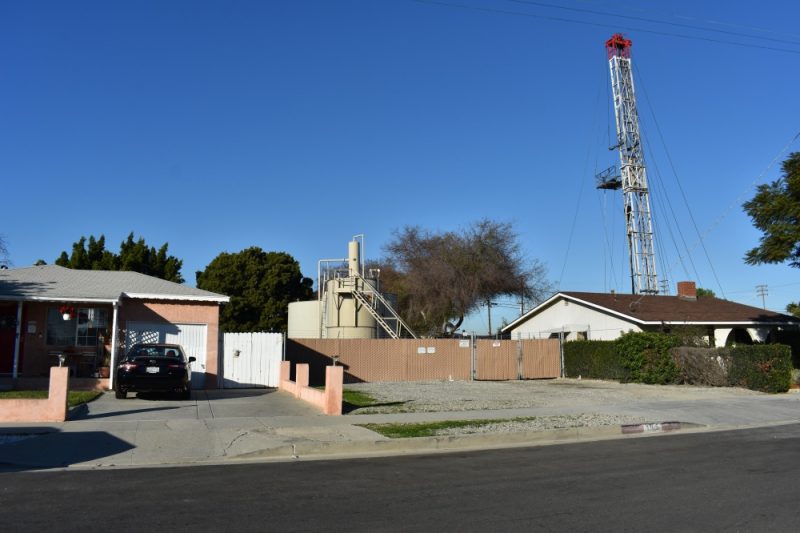 Environmental justice means ensuring all people have basic human rights. L.A. City Council is now tasked with drafting and adopting an ordinance to make oil and gas extraction activities a nonconforming use throughout the City of L.A. A nonconforming use is generally defined as a land use or structure that was legal when initially established but is no longer a permitted use because it does not conform to the standards of the current zoning regulations. Once oil and gas extraction activities are declared a nonconforming use, existing wells will have a default 20-year timeline to cease operations and remediate the land. This means that once the oil and gas extraction phase-out ordinance is adopted, new oil and gas extraction activities will be prohibited citywide and existing operations must shut down and properly plug, abandon, and fully clean the soil within 20 years. Clean air, water, and oil, at long last, is within reach.

In addition, the City of L.A. has already set aside millions of dollars to launch a citywide amortization study, an economic analysis which may justify shortening L.A. City's default 20-year timeline. According to Wendy Miranda, Wilmington Youth leader, "L.A. City's plan to phase out oil drilling will reverse decades of racist land use decisions that concentrated Black and brown communities near oil operations."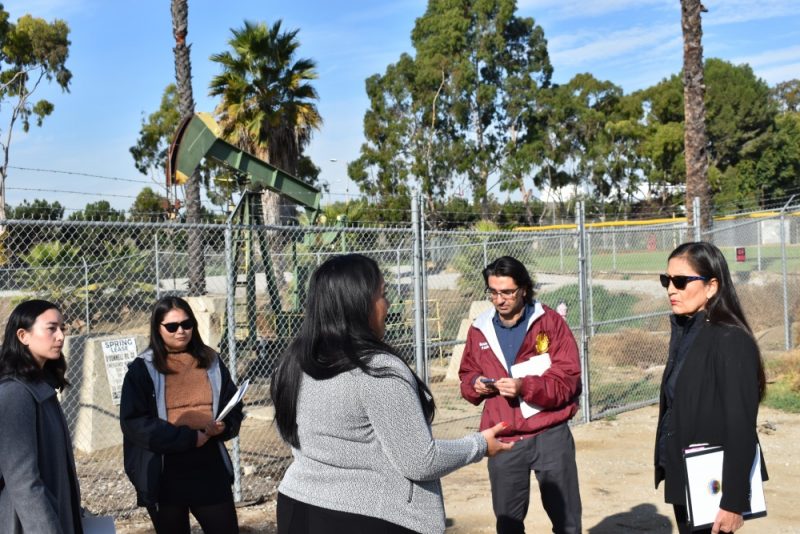 Finally, oil companies will be held accountable for the harm that they have caused. The unprecedented L.A. City oil and gas extraction phase-out motion also details an ambitious plan to implement a new "city policy to ensure proper plugging and abandonment of wells and comprehensive site remediation to be completed within 3-5 years of those sites ceasing active oil production, with the intention of ensuring oil companies bear the responsibility for abandonment and remediation." This motion lays the groundwork for healthy and sustainable jobs related to oil well cleanup, remediation, and clean energy infrastructure development to ensure safety and security for workers and their families. The L.A. City Council's bold action will ensure that future generations will not be forced to live in the shadow of neighborhood oil drilling.
"When community's under attack, what do we do? Stand up, fight back!"
Communities for a Better Environment