Dear CBE Community/Estimada comunidad de CBE,

In order to protect our families and communities in the face of the growing COVID-19 threat, Communities for a Better Environment (CBE) is closing our offices and postponing in-person meetings and events until the end of March. CBE Staff will be working remotely and will be available via phone, email, video conferencing and social media to maintain connection with CBE members and partners. We are monitoring the situation and will reassess at the beginning of every month. Para proteger a nuestras familias y comunidades ante la creciente amenaza de COVID-19, Comunidades para un Medio Ambiente Mejor (CBE) está cerrando nuestras oficinas y posponiendo reuniones y eventos en persona hasta finales de marzo. El personal de CBE trabajará de forma remota y estará disponible por teléfono, correo electrónico, videoconferencia y redes sociales para mantener la conexión con los miembros y socios de CBE. Estamos monitoreando la situación y volveremos a evaluar a principios de cada mes.
As we confront the coronavirus challenge, we encourage our community to come together to combat misinformation with facts, to fight fear with compassion, and most importantly, to care for those who need it most in this moment. We at CBE recognize that the various issues faced by marginalized communities are rooted in colonization, capitalism, and racism. The coronavirus epidemic is not an exception, as we have seen heightened xenophobia and racism against Asian and immigrant communities. This is a cross-road for how we show up for one another. Many of our families, friends, or communities are already being affected by the coronavirus, and rather than become immobilized by fear or isolation, this moment requires us to work together to protect each other. Al enfrentar el desafío del coronavirus, alentamos a nuestra comunidad a unirse para combatir la información errónea con hechos, para combatir el miedo con compasión y, lo más importante, para cuidar a quienes más lo necesitan en este momento. En CBE reconocemos que los diversos problemas que enfrentan las comunidades marginadas tienen sus raíces en la colonización, el capitalismo y el racismo. La epidemia de coronavirus no es una excepción, ya que hemos visto una mayor xenofobia y racismo contra las comunidades asiáticas e inmigrantes. Esta es una encrucijada de cómo nos mostramos el uno al otro. Muchas de nuestras familias, amigos o comunidades ya están siendo afectadas por el coronavirus y, en lugar de quedar inmovilizados por el miedo o el aislamiento, este momento requiere que trabajemos juntos para protegernos mutuamente.
–> Please click HERE for a list of resources put together by several of our organizers and staff. Por favor agua clic AQUI para ver una lista de recursos mantenida por personal de CBE. <–
In Solidarity and Community/ En solidaridad y comunidad,
CBE staff/ Personal de CBE

Feel free to contact the following staff for more questions/ No dude en contactar al siguiente personal para más preguntas:

Statewide

Executive Director
Communications Associate
Climate Adaptation & Resiliency Enhancement Coordinator (CARE)
South East Los Angeles

Youth Program Coordinator

Wilmington

Youth Organizer
Community Organizer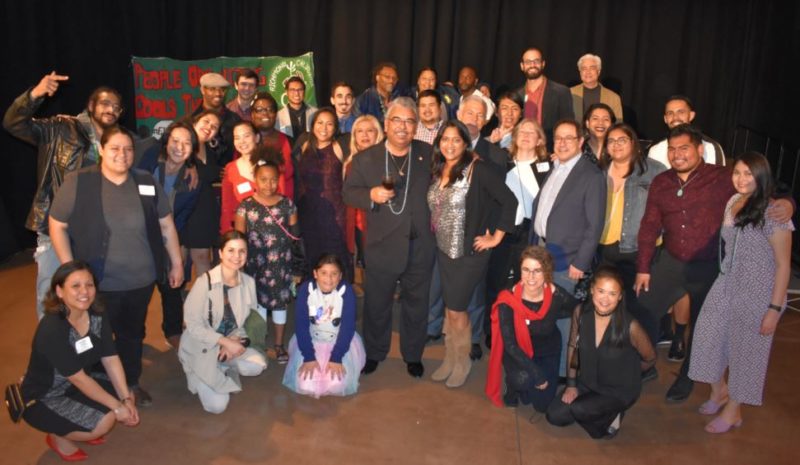 CBE Community Fund Application/ Aplicación para Fondo Comunitario de CBE
Our community fund has closed for its last time. We will make sure to update this page and our social media if we are able to open it again, as of now, we don't have a reopening planned. El fondo comunitario ha cerrado por la ultima vez. Si tenemos oportunidad de abrirla otra vez, pondramos la noticia aqui y sobre la red social, ahorita no hay plan de abrirla otra vez.