CBE secured a number of environmental health and justice gains for California's low-income communities of color in 2012.  Below are a few highlights from 2012:
winning a community stakeholder position in the investigation into the explosion and fire at Chevron's Richmond refinery on August 6, 2012, and serving as an expert resource for many media outlets who covered the story
stopping the construction of a planned crematorium in East Oakland that would have released mercury, dioxins and other toxins into the surrounding residential and business communities
winning widespread support from local residents, businesses and elected officials for our Clean Up Green Up policy proposal in Wilmington
celebrating fifteen years of our Youth for Environmental Justice (YouthEJ) program, which has trained hundreds of young environmental leaders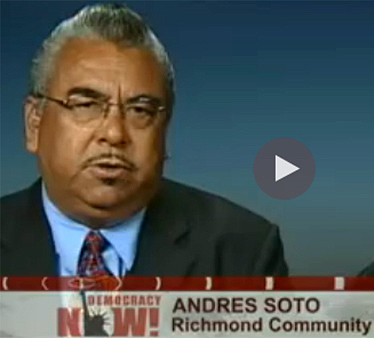 Richmond Community Organizer, Andres Soto speaks to Amy Goodman on the August 8th, 2012 episode of Democracy Now about the Richmond Chevron refinery fire.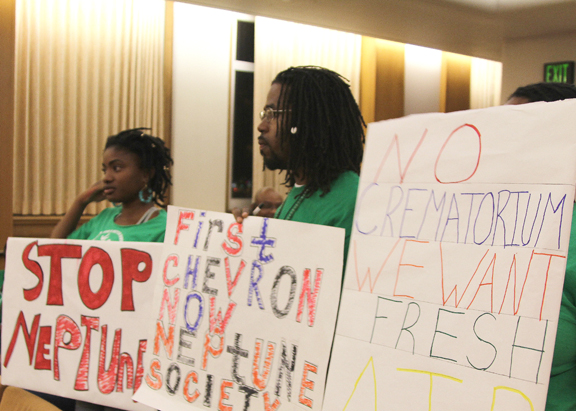 CBE community members at the  City of Oakland Planning Commission. On August 29th, 2012, the Planning Commission voted to deny the placement of a crematorium within a residential section of East Oakland.
Below are a few highlights of our activities in 2012. (Click here to see some of our major victories throughout our thirty-five year history).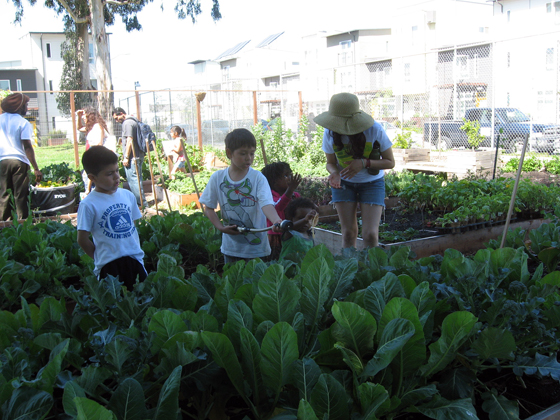 Celebrating Earth Day 2012 at Tassaforanga Farm in East Oakland. CBE helped establish and continues to assist in maintaining this urban garden.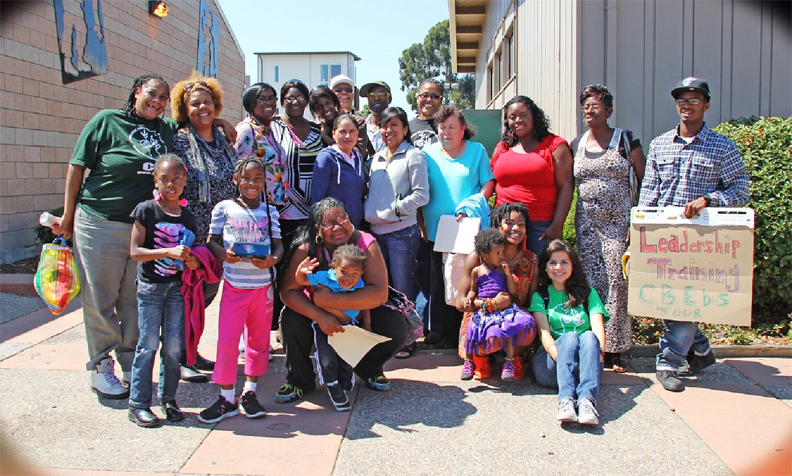 East Oakland leadership training.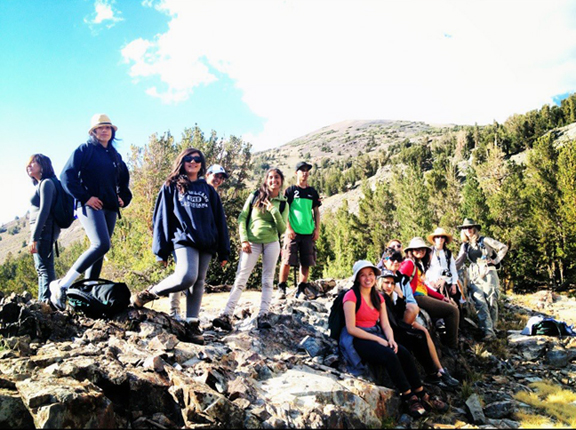 Members of CBE's Youth for Environmental Justice program participating in a leadership development retreat at Mono Lake.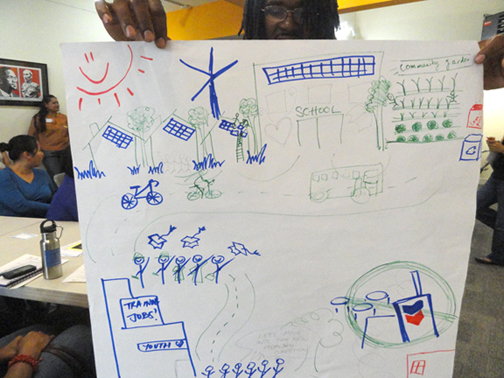 CBE member Tim K's vision for a better Oakland.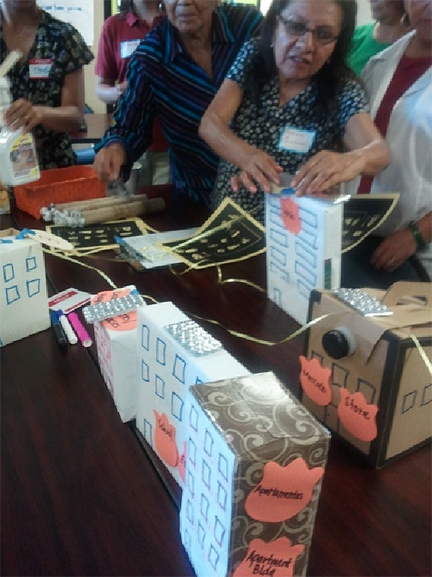 CBE member Ramona Q. participates in an energy training organized by CEJA.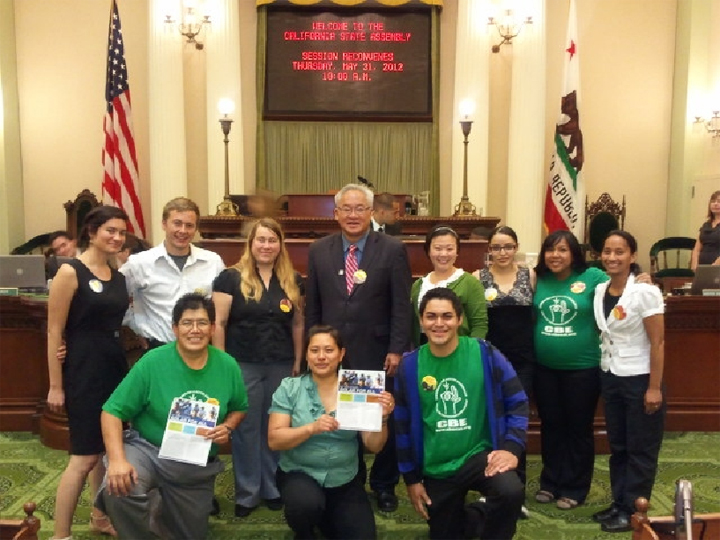 CBE members Fernando S. (front row left) and Fernando C. (front row right) advocate for passage of AB 1990 (Solar for All bill) in Sacramento.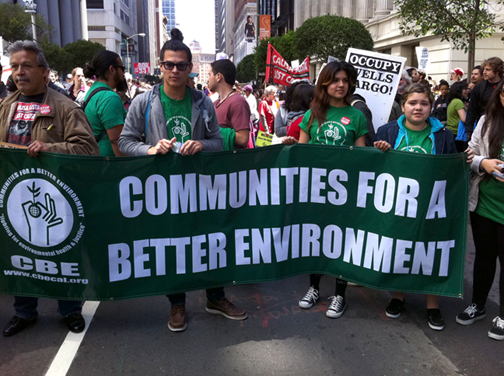 CBE members protest foreclosure practices by Wells Fargo at its annual shareholder meeting in April.